TRICK OR TREAT, TRICK OR TREAT, GIVE US SOMETHING TO EAT, IF YOU DON`T WE DON`T CARE, WE GET TREATS EVERYWHERE!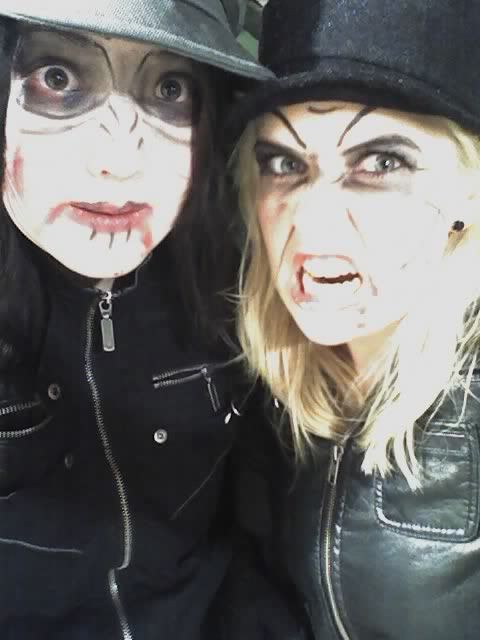 cathrine and me ;)
i actually dont celebrate halloween at all, it is not a norwegian tradition..and norwegians are not thrilled by the kids who's trying to introduce it to our country. what i should be doing is: reading.. my history exam is closing in - i do everything but what i'm supposed to.
i've been baking, cleaning, washing clothes and so on..
now i have to sit down and READ.